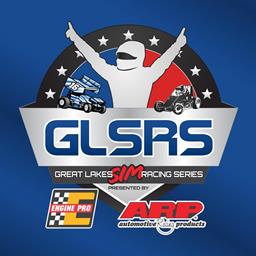 4/11/2022
Great Lakes Sim Racing
---
Double Header on tap for tonight!
Don't miss tonight's doubleheader!! Everything kicks off with practice at 6:00 tonight at the Eldora Speedway! Following the conclusion of the 25 lap spectacular at Eldora!! We will take to the Knoxville Raceway for the conclusion to the 2021 sim racing series!
Up for grabs tonight!! $100 to sweep both events!! $20 for the upset!! #raceday
Little change of format for the Knoxville race we will be doing single car qualifying 2 laps for the broadcast.. So for the Iracers, it will show up as group qualifying but you will only get 2 laps in a slot pre-determined by your finish from Eldora.. I will walk everyone through it!
Back to News